Orlando Resort Vacation Homes
Buying an Orlando vacation home near Walt Disney World® is a dream for many. With millions visiting the Orlando parks and attractions every year, it's possible to use the home when you want and rent it out when you're not there.
Our site specializes in only Orlando Vacation Homes. Here you will find all of the resorts worth your consideration.
Before you can make an investment in a rental property near Disney, you need to understand how to find these homes and what to expect.
Ready to Find Your Orlando Vacation Home?
There are close to 100 different types of vacation home resorts and communities in the Orlando short term rental zone. At first, the sheer number of options available to you can seem overwhelming. However, with a few who, what, where, when, & why questions, we can narrow down the resorts to help you find exactly what you are looking for.
Please download our Orlando Vacation Home Buyers Guide and then continue reading and explore our site and all the resorts available to you. When you are prompted, please create an account so we can create a custom search for you.
Who is Using Your Orlando Vacation Home?
Are you going to use your vacation home for yourself, friends, family? Or, are you looking at the property primarily as an investment?
If it is primarily for personal use, do you want be able to decorate the property as you please or do you prefer to purchase a property that has either been decorated or is regulated by the resort management?
If it is for investment, what is the return on investment that you are looking for?
If your answer is a little bit of both, that is not uncommon and it is easy to find properties that meet that requirement, but you will want to decide which of the two is the more important priority.
What Are You Spending?
What is the budget for your new vacation home? It's probably too low. But the math can work in your favor.
Going for a property because it is cheap is often not the best course of action? Why? Because you are probably not factoring in the rental revenue and fees.
If you pick a lower end property with low rental and occupancy rates, it could cost you thousands in annual fees whereas a property that is $50K more may make you $15K a year in net revenue.
Are you paying cash or financing? The majority of vacation home purchases are cash, but there are lenders out there that work with investment properties.
What Kind of Amenities You Want with That?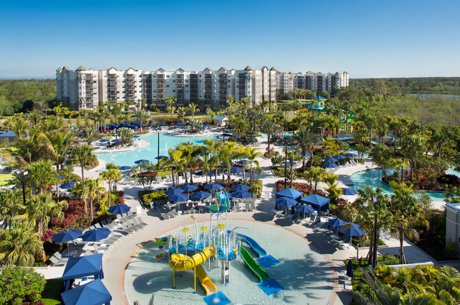 Do you like a simple resort property with a basic pool, gym and low HOA or do you want your resort loaded with amenities and activity staff keeping you entertained? How about golf, spa, a water park for a pool? You have endless choices. What's important to you?
When Are You Using Your Orlando Vacation Home?
Many resorts have restrictions on the amount of time an owner can use their property. This can vary between 2 weeks to 6 months while some resorts have no restrictions at all. This could be due to zoning, HOA regulations and/or rental management agreement. Resorts may prevent year round usage because they don't want to run the risk of losing the resort feel if it is occupied by year round residents.
Where Do You Want to Be?
The Orlando Vacation Home area is mainly concentrated in the South and East areas near Walt Disney World running North up to the Universal Studios area. These areas are specially zoned to allow short term rentals of one night or more. There are six main areas that make up the Orlando resort zone:
1. International Drive - Condos and Condotels near Universal Studios and Sea World with loads of entertainment and attraction options within walking distance.
2. Lake Buena Vista - Condos and Condotels next to Disney's East entrance with Disney Springs a short drive away.
3. East Hwy 192 - Condos, Townhomes and Single Family Homes along 192 East of I-4 with plenty of dining and entertainment options nearby.
4. West Hwy 192 - Condos, Townhomes and Single/Multi Family Homes along and around 192 West of I-4 with loads of dining and entertainment options.
5. Champions Gate - Condos, Townhomes and Single/Multi Family Homes South of Disney down I-4 with some mega resorts with loads of entertainment options.
6. Hwy 27 - Condos, Townhomes and Single Family Homes along the Hwy 27 West of Disney with a limited number of dining and entertainment options outside of the resorts.
How Much Work Do you Want to Do?
Are you a hands on manager type or hands off owner type personality? If you don't want to be involved at all, a Condotel (condo-hotel) is probably what you are looking for. If you want to handle it all yourself (good luck with that) or work with a 3rd party management company to handle your bookings, operations, maintenance and marketing, then condos, townhomes or single/multi family homes are all options for you.
We are Here to Help You Find Your Perfect Orlando Vacation Home!
Every vacation property management is going to have different rules, fees, revenue splits and guidelines. No two are exactly the same. We can help you navigate all of your options.
Download our Orlando Vacation Home Buyers Guide and then put our experienced Resort Vacation Property Agents to work for you and let us help you find the perfect Orlando Vacation Home for your family.
Why Orlando?
Come on... You know why! Orlando is the undisputed "Theme Park Capital of the World." Orlando is on its way to welcoming over 100 million visitors per year. An American family tradition for generations and one of the most visited cities annually, Orlando is also dramatically increasing its number of International visitors each year.
Disney World, the number one theme park destination in the world is home to four major parks, two water parks and Disney Springs, a massive shopping, dining and entertainment complex. Orlando is also home to Universal Studios Florida, which will soon add Universals Epic Universe park two it's two existing Universal Studios and Islands of Adventure Parks. Universal also operates one of Orlando's most popular water parks, Volcano Bay as well as the Universal CityWalk entertainment complex. SeaWorld Orlando which operates two aquatic themed parks as well as their own unique waterpark is transforming into one of the leading roller coaster and action oriented parks in the country while still providing fun and educational encounters with life under the sea.
You also have numerous other smaller attractions including Gatorland, Fun Spot, Ripley's Believe it or Not, and Wonderworks, not to mention popular entertainment spots such as Icon Park and Pointe Orlando. Within a 75 mile radius, you have Legoland, Busch Gardens Tampa Bay and Kennedy Space Center.
Business wise, the Orange County Convention Center is the second-largest convention facility in the United States and the city of Orlando is one of the busiest cities in the United States for conventions and conferences. Many of the world's best golf courses can be found in Orlando, which is only a little more than an hour away from the Florida coast.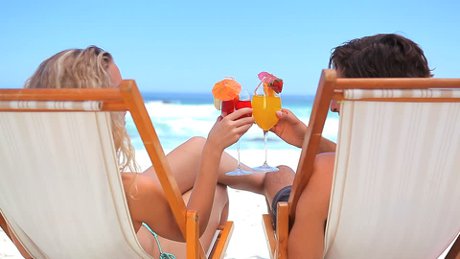 Florida is home to some of the most well-known beaches in the world, including Daytona Beach, Cocoa Beach and Clearwater Beach. South Beach in Miami, will soon be much closer when the new high speed rail connects Orlando to Miami.
So what are you waiting on? Let's find your new Orlando Vacation Home.